Case Studies & Success Stories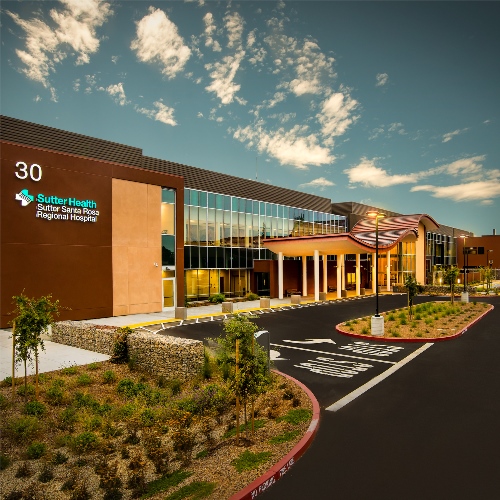 Services Provided
Brand Marketing & Advertising
Keeping the brand while bringing creativity to the table
Sutter Health is the leading not-for-profit health care provider in Northern California and it is a multibillion-dollar healthcare system headquartered in Sacramento and stretches across 22 counties in Northern California. Unlike investor-owned health care systems, Sutter Health is a not-for-profit organization. As such, any money left over after employees and bills have been paid is reinvested in health care.
Challenges
For nearly 20 years JB Communications has worked closely with Sutter Health while the organization rapidly expanded into a multibillion-dollar healthcare business. We had the challenge of working with multiple hospitals and physician groups throughout northern California to assist with a wide range of projects aimed at creating collateral and advertising for new services, new doctors, general branding of hospitals, and events, just to name a few. The main challenge was working with all these different groups while maintaining the brand look and feel while keeping everyone in the loop.
Solutions
Working very closely with Sutter management we were able to provide input and maintain branding guidelines for the entire organization. We developed an advertising management program that effectively coordinated all stakeholders to ensure that marketing and advertising was accomplished in a timely manner. We established key media coordinators who kept JB Communications on point and assisted with communicating all new relevant opportunities.
We continue to work with the many Sutter Healthcare groups offering creative concept and communication strategies. Over the years, we have developed an understanding of the psychographic profiles of their targeted patient base. This profile helps us to successfully navigate various communication tactics designed to reach their target market utilizing the most advantageous media to communicate the message.
Results
For more than 20 years we have played an integral part in Sutter Health's growing marketing and advertising efforts. We have been able to keep the brand constant and visible in the community. We continue to review marketing collateral to help ensure that their products are always relevant to keep the Sutter Health brand fresh. JB Communications has developed an integral communications network across all platforms that the organization has come to rely on to convey their services and brand.