Case Studies & Success Stories
Redwood Family Dermatology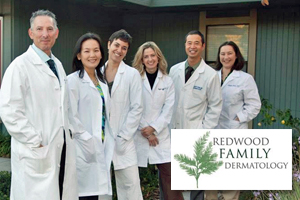 Social Media Marketing
Profile Reputation Management
Content Creation
Bringing Redwood Family Dermatology Services to Light
Redwood Family Dermatology (RFD) are leaders in the management of skin disease and skin health. The six RFD dermatologist are committed to clinical, professional, ethical, and academic excellence through active engagement in ongoing medical education, sensitivity to patients' needs, and community service.
Challenges
JB Communications was commissioned by RFD to bring awareness to the expanding practice through social media. As a practice that has never before been involved in social media our challenge was to build a bridge from the world of dermatology to the everyday person by creating a comprehensive content management program. JBC was also given the challenge of designing and implementing a reputation management program. At the same time all of providers under this group had neglected to manage their professional profiles on review sites and as a result they had fallen well below standard industry ratings.
Solutions
We worked closely with the physician group to develop an annual content management program that would educate the practice's target audience about the services they provide. This included using platforms such as Yelp, Healthgrades, Ucompare.com, Linkedin, Youtube, Vitals and Google. We also designed a doctor review feature exclusively for RFD on the associate website; NCMA, called Pulse Reviews. Its purpose is to collect reviews directly from their own patients and make them visible to the public. This feature helps to drive interest to their services and validate their expertise while optimizing the searchability of the practice.
Results
The RFD social media program has proven to be very successful. Our efforts helped to attract hundreds of followers using a specially devised content management program that is both educational and entertaining. This in turn assisted with driving people to both the practice website and their profiles on NCMA's website, which helps to generate greater SEO, resulting in more patients calling for appointments. The reputation management aspect of the program has also proven to be highly successful in a short period of time. Our process has helped to raise the scores of both doctors and the practice on physician reviews site to at or above industry standards. This has also led to more patient referrals and a positive online image.